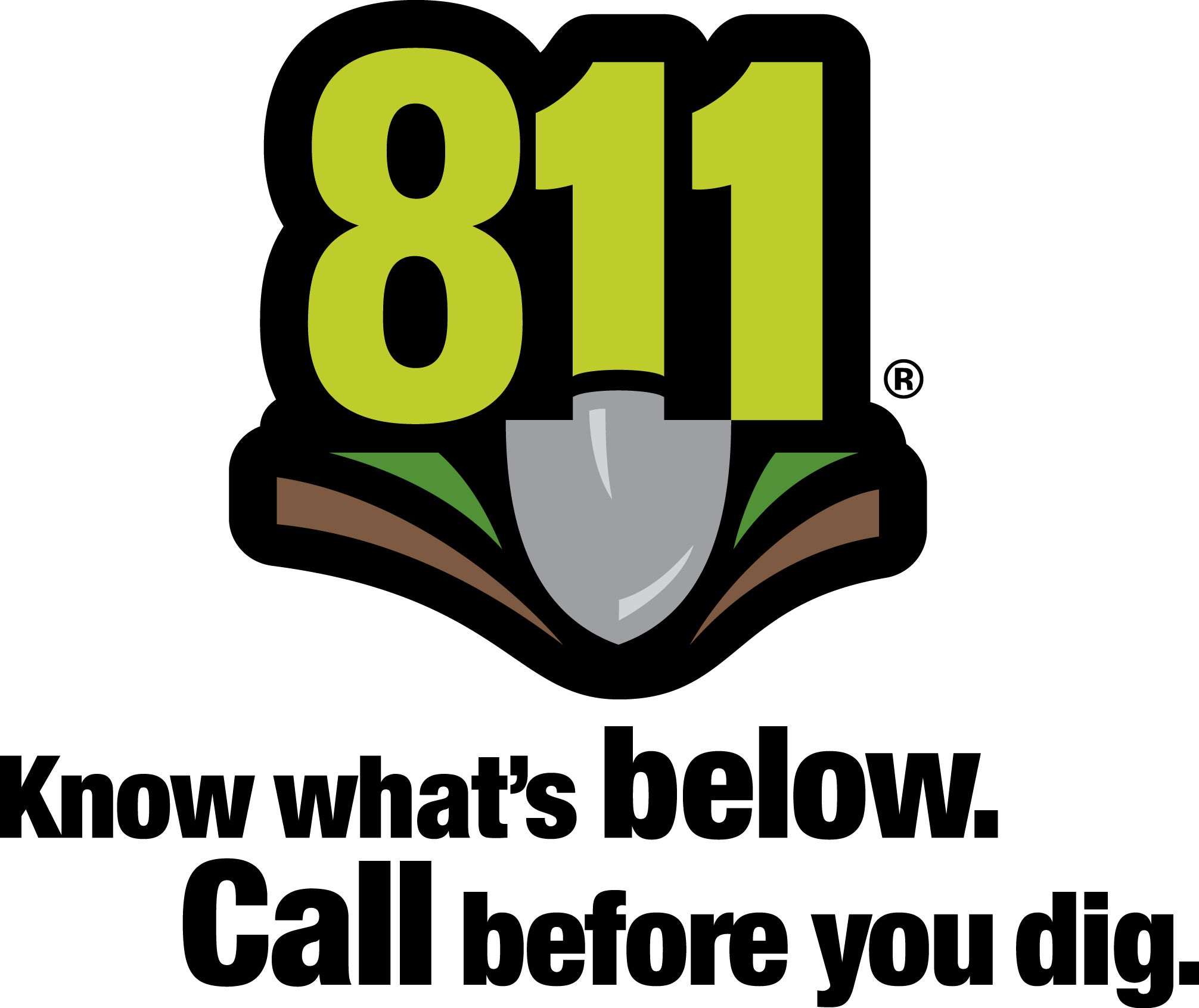 It's important to know what's below before you dig. 
Underground utilities, such as buried gas, water and electric lines, can be a shovel thrust away from turning a project into a disaster.
With one call to 811, underground utility lines will be located and marked so you'll know what's below on your property at no charge to you.
Although many homeowners tackling do-it-yourself digging projects are aware of "Call Before You Dig" services, the majority don't take advantage of the service. A national survey showed that only 50 percent of homeowners called to have their lines marked before starting digging projects, according to the Common Ground Alliance (CGA), a federally mandated group of underground utility and damage prevention industry professionals. CGA data also shows that an underground utility line is damaged every six minutes in the U.S. because someone decided to dig without first dialing 811.
Never assume the location or depth of underground utility lines. There's no need: the 811 service is free, prevents the inconvenience of having utilities interrupted and can help you avoid serious injury. For more information about local services, visit www.call811.com.
The 811 service will only mark lines up to the meter, they do not locate customer-owned lines on a property. You must hire a licensed electrician to mark those lines.
Many home-improvement projects require calling 811, such as:
Excavating for a driveway

Installing a sprinkler system

Digging holes for a fence posts or a mailbox

Anchoring supports for decks and swings

Installing a retainer wall

Contouring and landscaping

Planting trees

Removing tree roots

Driving landscaping stakes